Are you interested in becoming a substitute teacher in Colorado? Whether you're looking for a flexible part-time job or considering a career in education, substitute teaching can be a rewarding and fulfilling experience.
The first step to becoming a substitute teacher in Colorado is to identify which license to apply for. Each has different requirements. After that, pass a background check and submit your application online. Once these steps are complete, you can apply to school districts.
Additionally, it helps to complete a substitute teacher training program. The Colorado Department of Education provides a boot camp for new substitutes, while Scoot Education offers an exclusive training experience called ScootCamp.
Let's take a closer look at the qualifications you'll need, the application process, and how an agency can help.
Table of contents:
Life as a Colorado Substitute Teacher
You've heard it been said, flexibility is one of the best perks that substitute teaching offers you. But what does that look like day to day? And how much will you make as a sub in Colorado? Here's what it will look like if you sub with us.
What would be my work hours as a substitute teacher?
At Scoot we have three different shifts:
Full-day, normal school day (typically 8:00am – 4:00pm)
Half-Day, Morning (shifts up to 4 hours or less, i.e. 8:00am – 12:00pm)
Half-Day, Afternoon (shifts up to 4 hours or less, i.e. 1:00pm – 4:00pm)
How much will I make as a substitute teacher?
In Colorado, substitute teacher pay rates depend on certification and the type of assignment. They also vary from district to district.
Substitutes with no certification

$180/day for full-day assignments
$198/day for long-term assignments (15 consecutive days or more)

Substitutes who have either a substitute authorization and/or teaching license

$190/day for full-day assignments
$220/day for long-term assignments (15 consecutive days or more)

Substitutes who are certified in Special Education

$260/day for full-day assignments
$259/day for long-term assignments (15 consecutive days or more)
Steps to becoming a Colorado substitute teacher
Step 1: Determine which substitute authorization to apply for
The Colorado substitute teacher license is called an authorization that varies by year length.
A substitute authorization allows you to work as a substitute teacher in a Colorado public school district, BOXES, charter school, or CDE-approved facility school for grades K-12.
The Colorado Department of Education (CDE) issues three types of substitute authorizations – the 1-year, 3-year, and 5-year – depending on your educational background and experience.
If you're interested in becoming a substitute teacher with a teacher agency like Scoot Education, you won't need an authorization as long as you have 48+ hours of college credit and pass a background check. If you don't have enough college credit, you must obtain a one-year substitute authorization.
1-year substitute authorization
This authorization allows you to be a substitute teacher for a year and is perfect for those who don't have a bachelor's degree or are just interested in teaching for a short time.
To qualify, you provide:
A high school diploma or its equivalent
Proof of successful experience working with children
$50 application fee
3-year substitute authorization
The 3-year authorization allows you to substitute teach in Colorado for three years and is ideal for recent college grads and career changers.
To qualify, you must provide:
5-year substitute authorization
The five-year authorization allows you to substitute teach for five years. It's ideal for people who already have full-time teaching experience and are now interested in subbing.
To qualify, you must provide:
An active or expired Colorado teacher license (not special services, principal or administrator) OR an active out-of-state teacher license
A bachelor's degree from a regionally accredited college/university
$90 application fee
Additional required documentation
You'll also need to submit these documents for your online application regardless of your type of Colorado substitute teacher license:
Fingerprint-based background check on file with the CDE
Valid form of government ID
Previous work experience
Self-disclosure of criminal history, disciplinary actions, and any issues related to licensure or employment
Here's a comparison of each authorization type:
Step 2: Set up your COOL (elicensing) account
Once you've gathered all necessary documents, log onto COOL (Colorado Online Licensing) to create your licensure account.
Create your lifetime COOL account under your complete legal name
You must have an assigned Social Security number
Include a personal email address that you check often
Your COOL account is where you will virtually apply for your authorization by submitting the required documents for approval. It will include the status of your application and background check.
Step 3: Scan and submit your fingerprints
After you create your COOL account, you'll need to submit your fingerprint-based background check to the Colorado Bureau of Investigation (CBI).
You have 30 days from the time the CDE receives your background check to submit a complete authorization application. If you do not submit a completed application within these 30 days, you will need to submit another set of fingerprints.
Schedule a fingerprinting appointment with one of these approved vendors:
IdentoGo
American Bioidentity Inc./Colorado Fingerprinting
After your appointment, the CBI will forward the submitted fingerprints to the FBI. Do NOT mail fingerprint submissions to the CDE or the CBI. They will be destroyed for security purposes.
Use IdentoGo with Scoot for reimbursement
If you're opting to become a substitute with Scoot, you'll do a background check via IdentoGo. We'll reimburse you up to $55 for the fingerprinting fee on your first paycheck – just remember to keep your receipt!
Step 4: Submit your application
Once you've collected all your documents, hit submit! The CDE will evaluate your application within 45 days or sooner of receiving it.
Most of our subs have received their authorizations within 1-2 weeks of submission.
Need a paycheck sooner? Don't worry, we'll put you to work immediately!
As long as you have 48+ hours of college credit, we can place you in a classroom without a substitute teacher certification. Just note that you may not be able to work at schools that require certified subs.
Step 5: Apply to schools
Luckily, you can start applying even without an authorization. Certainly, an authorization is required to work in public districts and gives you more placement options. But some charter & private schools don't require it!
If you're applying to positions yourself, just look online for schools near you and follow their respective procedures to get hired. The CDE provides a school districts web page where you can find any Colorado district in which you would like to serve and give them a call.
But working with an agency makes applying quick and easy. Apply to become a Scoot sub today and we'll support you every step of the way to becoming a sub in Colorado.

Benefits of teaching with a teacher agency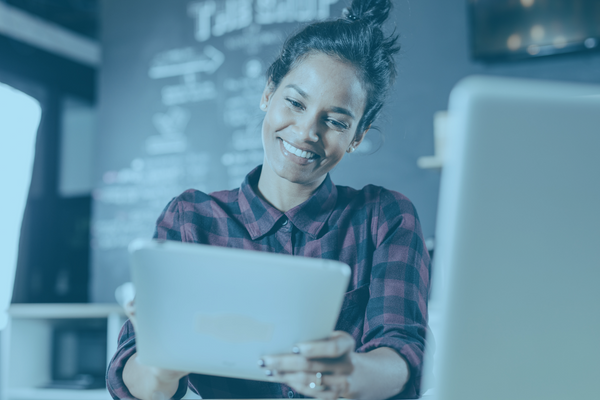 Subbing with an agency means feeling supported in your work as a substitute teacher and getting benefits that subs without agencies don't have.
Here are some of the benefits of subbing with Scoot Education:
Have access to your own Scoot consultant, an expert in the education field who can answer all your teaching-related questions. Whether you need help becoming a sub or need advice when teaching, your Scoot consultant has your back!
Get exclusive access to Scoot Camp, our voluntary teacher preparation program that helps educators feel prepared for success in the classroom. This free online professional development course covers three important subjects:

Behavior management
Special education
Trauma-informed teaching

Be in full control of your schedule with our app Scoot2Work. We have no availability minimum so you can work as much or as little as you want.
Enjoy weekly pay every Friday via direct deposit straight into your bank account!
Ready to sub with Scoot Education?
Become a Scoot Education substitute teacher today and start making a difference in schools near you!